Oxfordshire Family History Society
Family History Fair – Woodstock
Saturday 3 October 2020
Our 2020 Family History Fair will again be held at The Marlborough School just outside Woodstock, on Saturday 3 October.
The event is free to all visitors and runs from 10am to 4pm.
This venue has a generous flat exhibition area and ample car parking. The accessibility has been appreciated, and remarked upon, by both exhibitors and visitors alike.
The Marlborough School web site
How to get to the Marlborough Enterprise Centre
The Family History Fair will feature other Family History Societies, publishers, dealers in second hand books and postcards, and organisations with specific interest areas. The stands will be spread across both the Marlborough Enterprise Centre (MEC) Hall and the adjoining Sports Hall.
Our own Society's range of transcripts and search services will be available for consultation with experienced advisors to help you if you are new to research or have a "brick-wall" you would like us to help solve.
A range of delicious hot and cold food, cakes and teas/coffees etc, will again be provided by Wendy of Good Food Catering which received many compliments at previous fairs!
Free on-site parking and free admission to the Fair, don't miss it!
The following organisations attended our 2019 Fair:
Oxfordshire Family History Society offering:
Advice and guidance — Transcripts and indexes for sale on CD
Memorial Inscriptions for sale on CD — Books
Searches using our extensive indexes — Practical DNA help
Supported by: Oxfordshire History Centre
Family History Societies:
Bedfordshire FHS
Berkshire FHS
Buckinghamshire FHS
Essex Society for Family History
FACHRS – Family & Community Historical Research Society
Family History Federation
Guild of One-Name Studies
Hampshire Genealogical Society
 Northamptonshire FHS
 Nuneaton and North Warks FHS
Romany & Traveller FHS
 Suffolk FHS
Sussex FHG
Wiltshire FHS
Local History Societies and Organisations:
Chipping Norton Museum & Local History Society
Radley History Club
Victoria County History
Specialist suppliers:
A. M. Punshon Photos and postcards of churches, war memorials and interesting old buildings: nostalgic greetings cards and postcards. (No website)
 Bookzone Bracknell
The Crafty Genealogist
The EurekA Partnership
The Family History Partnership – FFHS
G R Postcards  Historic Original Postcards. (No website)
M & P Barnes (Books)  We stock Books (topography and military) and documents. (No website)
MAXBAL
MM Publications
Oxford Duplication Centre
Parchments Print of Oxford
RA Longley Publications
Specialist Services:
 Census Detectives
 Historic Towns Trust
Living Military History (guidance on military history research and the identification of military photographs, uniforms, cap badges and medals)
Newtown Design Services (Family Tree Drawing)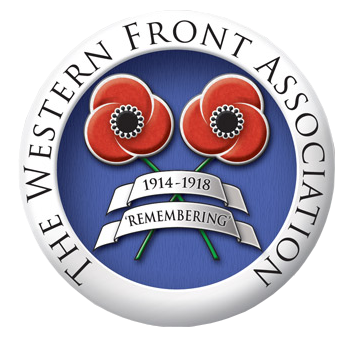 Western Front Association – Ox & Bucks Branch
Wyvern Railway Ancestry Research Advice
Car Parking
Visitors
There are several car parking areas at the school, which are used will depend on the weather conditions on the day.
The car park stewards will point you in the right direction.
There is disabled parking immediately outside the MEC.
Stall-holders
It will be possible to get close to the hall early in the day for unloading, and at the end of the day for loading up again.
The spaces close to the MEC will be needed for disabled access during the day.
Please move your vehicles either to the main car park or to one of the spaces on the 'entrance loop' if you need access to stock during the day.
If in doubt, speak to one of the car park stewards.
Contacting the Organisers
For Stall holders and exhibitors please contact  fair-stalls@ofhs.org.uk
For other enquiries contact John Cramer  fair@ofhs.org.uk
For the "bigger picture" of Family History events around the UK (and some beyond) look at the GENUKI diary page GENEVA.