The next meeting of the Oxfordshire Family History Society will take place on Monday 28 October 2013. It will be held at the usual venue at  Exeter Hall, Oxford Road, Kidlington, Oxford OX5 1AB. Doors open at 7.15pm for coffee, help with both genealogy and computers, and the bookstall.
The subject of the talk at 8.00pm is :-
"Children and war: Experiences of the Second World War in Oxfordshire".
This will be presented by Liz Woolley.
I'm told by Liz that Oxfordshire escaped major bombing during World War II but the county's inhabitants were, none-the-less, heavily affected by the War. Preparations for possible attack and invasion altered the familiar landscape and everyday life in towns and villages was disrupted. Thousands of evacuees found refuge here and became part of residents' homes and schools. This talk looks at how the lives of Oxfordshire children – both those born in the county and those evacuated here – were affected by World War II. It is likely to prompt older members of the audience to recall their own wartime experiences, whether from Oxfordshire or elsewhere.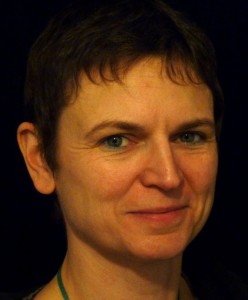 Our speaker Liz Woolley is a local historian specialising in aspects of the history of Oxford and Oxfordshire. She lives in Oxford and has a Diploma and an MSc in English Local History from the University's Department for Continuing Education. She is particularly interested in the lives of ordinary working people in Oxfordshire in the nineteenth and early twentieth centuries. Since 2010, she has been helping the Soldiers of Oxfordshire Trust with their project to establish a new museum in Woodstock, which is due to open in 2014. Her personal website can be found at :-
http://lizwoolley.co.uk/   All members, potential members and their guests are welcome.
For directions as to how to get to the Exeter Hall, please see :-
http://www.ofhs.org.uk/ExeterHall.html
For a list of future OFHS meetings, please see :-