The next computer meeting of the Oxfordshire Family History Society will take place on Monday 5 August 2013. It will be held at the usual venue at Exeter Hall, Oxford Road, Kidlington, Oxford OX5 1AB. Doors open at 7.15pm for a 7.30pm start.
The subject of the talk at 7.30pm is :-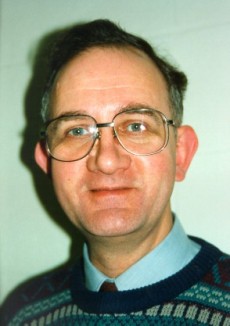 "Beginning Blogging – make yourself a WordPress web site".
This will be presented by Malcolm Austen.
Malcolm has told me that in recent times, over 20 per cent of new websites have used WordPress. The software is free, and is easy to install if you already have a web hosting package. But it is also free to sign up for a site using WordPress's own hosting system. Whilst WordPress started out as a blogging tool, it is now a general purpose Content Management System, which means you can create any website with little or no knowledge of web technology – and you can have a blog as a bonus!
Malcolm will take you through the basics of getting and using a free site "yours.wordpress.com". If time permits, he will then go on to look at the additional freedom of installing WordPress in your own hosting package.
Our speaker Malcolm Austen is the society's webmaster, and has been a member of the executive committee for over a decade. As an IT professional, he has been at the forefront of many of the society's IT initiatives, such as the setting-up of our new blog at 
http://news.ofhs.org.uk/
.
For those who live "out of county" or who are otherwise unable to attend the meeting, the usual detailed synopsis of the talk will be published in the "Oxfordshire Family Historian", the journal of the Oxfordshire Family History Society, which is issued to members of the society three times per year.
All members, potential members and their guests are welcome to attend the meeting.
For directions as to how to get to the Exeter Hall, please see :-
For a list of future OFHS meetings, please see :-
Any queries, please contact me.
Paul